MOTOOOOOOOOOOO!!!!
Happy birthday you utterly delightful human being, I hope it has been a blast!
One rule to rule them all:
Don't be a dick.
---
Also, Cass sends love but he is out all day today.
(He wanted me to send his love on your birthday rather than later
)
One rule to rule them all:
Don't be a dick.
---
Yay! Thank you both!
Well ... beeing ill for over a week, it was a rather small and easy birthday, nothing fancy. Just the family, but it was nice, weather was lovely so people could enjoy the balcony
>> Text goes 'ere <<
---
I'm glad you had a good birthday. Too bad Nurgle's blessings made it low key. You're young, you're supposed to get drunk and
---
Sad to hear you were/are ill on your bday matey. That's rotten. Hope the good Mrs Moto plays a good nursemaid.

Regardless, a great many birthday wishes to you. You are now officially an old bugger. (Like the rest of us. Especially Squigg.)
Arse! Feck! Drink! Girls!
---
Alles Gute zum (belated) Geburtztag, little Mina! Here's a cake I baked especially for you.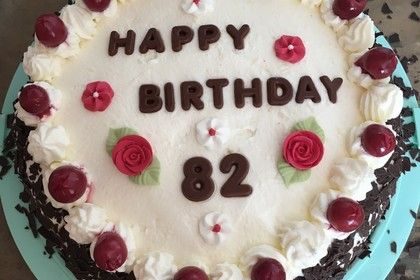 I am SO breaking up with you right now, you wrinkled twat.
Phill wrote:Every time we chat, you eat. Every time it is f***ing gouda.
Tapeworm wrote:A todger?

What's that?
---
Who is online
Users browsing this forum: No registered users and 2 guests